Lev2Tech provides expert consultancy to forward-looking corporations and private investor groups on mergers and acquisitions (M&A), divestments and financing opportunities, as well as recovery from Special Situations and more severe challenges.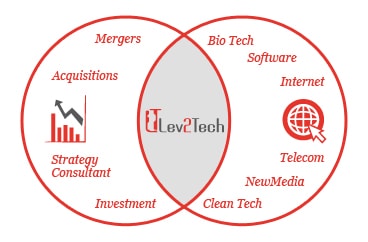 Lev2Tech consultants draw on a strong background in the high-tech industry, combined with proven business experience in deal structuring and closure. This specialization gives our clients an advantage in strengthening their position in the technology markets.
Our strategic financial advice in the most complex transactions takes into account each client's unique objectives and corporate strategy, while ensuring timely, effective and profitable results.
Lev2Tech's integrity in providing discreet service safeguards corporate confidentiality, allowing you to take advantage of market opportunities, and transform challenges into strategic advantages.